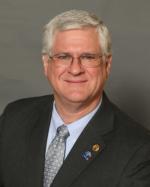 MESSAGE FROM THE PRESIDENT – TOM BRYANT
I am honored to serve as this year's President of the Modesto Sunrise Rotary Club.  "MSR" is a dynamic service organization that allows successful business professionals and community leaders to combine their resources to serve the greater good locally, regionally and throughout the world.
Fun and fellowship are the other key benefits that come with the privilege of membership in the MSR. We carefully consider and implement events and projects that are "Beneficial to All Concerned" as stated in part through the Rotary 4-Way test.
When you review this website and discover the myriad of projects and programs we are involved in, you will begin to understand the type of leadership, camaraderie and resources brought to bear by a relatively small but influential group of passionate men and women, and hopefully, you will feel compelled to consider joining us in service by becoming a member.
Please don't hesitate to contact me or any of our other members to arrange a visit to our weekly meeting and experience the Modesto Sunrise Rotary.
A sincere thanks to all the wonderful Rotarians who have gone before me and made this the "World's Most Outstanding Rotary Club"
Tom Bryant
President MSR 2017-2018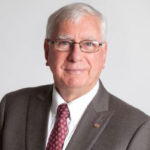 Rotary International President 2017-18, Ian H.S. Riseley
A member of the Sandringham, Victoria, Australia introduced this year's International theme  "Rotary: Making a Difference" to incoming district governors at Rotary's International Assembly in San Diego, California.  To learn more about President Riseley's goals for Rotary International in 2017-18 visit (click here)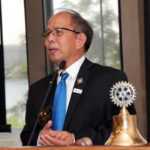 Ray M. Caporros, Rotary District 5220 Governor
A member of and past President Escalon Sunrise Rotary guides Rotary clubs in the 5220 District to achieve their local, district and international goals, visit (click here)