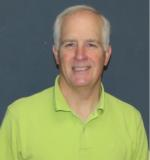 MESSAGE FROM THE PRESIDENT – RON DICKERSON
It is my honor to be the President of Modesto Sunrise Rotary for this year. We are a diverse and dynamic organization, who care about our local and global community and work to make a difference. Our members range in age from the twenties to the eighties. We welcome new and fresh ideas, while balancing them with the institutional knowledge of our veteran members. Our members are individuals representing large and small businesses in the Central Valley.
We gather at weekly meetings and other functions to fulfill our commitment to the Rotarian ideals of friendship, fellowship, and service to others. We invite you to get acquainted with our club and its mission. You may also enjoy reading about some of the community and international projects we've contributed over the years.
As in all Rotary clubs, membership in Modesto Sunrise Rotary Club is by invitation only. Interested? Feel free to discuss the matter with an active member you know or contact us with any questions. Our website is modestosunriserotary.org. We are a group of men and women working together to improve our local community and the world. Hope you will join us and help "Be the Inspiration" to create the changes.
Ron Dickerson
President, Modesto Sunrise Rotary 2018-2019
---
RI President 2018-19
Barry Rassin
Rotary Club of East Nassau
New Providence, Bahamas
A Rotarian since 1980, Rassin has served Rotary as director and is vice chair of The Rotary Foundation Board of Trustees. He was an RI training leader and the aide to 2015-16 RI President K.R. Ravindran. To learn more about President Rassin's goals for Rotary International in 2018-19 visit (click here)
---
5220 – District Governor 2018-2019
Judy Lovett
Rotary Club of North Stockton
Judy is a member of North Stockton and has been a Rotarian 22 years. She is an attorney and has had her own law office in Stockton since 1992.
Judy has served the district through leadership positions as an Assistant Governor, Interact Chair, Youthact Advisor, New Generations, District Advisory Council (formerly Long Range Planning), Grants Committee, Budget and Finance Committee, District Visioning Team, District Assembly Chair and others. She has attended 2 international conventions and 3 zone institutes. At the club level Judy has been President, Board Member, and leader in various service projects, fundraisers and other activities.