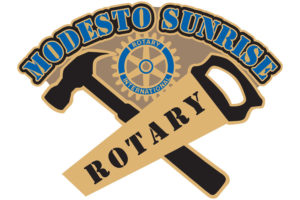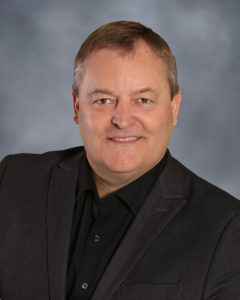 MESSAGE FROM PRESIDENT- TOM VANDERVEEN
Every new Rotary year, approximately 33,000 Rotary Clubs around the world change leadership.  This is a unique feature among organizations.  Our new Rotary International President Holger Knaack, like each new president, brings a new world-wide theme for us to embrace.  This year we share the message that "Rotary Opens Opportunities".  Rotary creates endless opportunities through our acts of service in our community and around the world.  We create opportunities for people who receive our help, and Rotary opens opportunities for us as Rotarians to live a richer, more meaningful life.
The object of Rotary is to "foster the ideal of service as a basis of worthy enterprise".  As the Rotary Club of Modesto Sunrise, we have done a very good job at this.  Listening to Past President Elizabeth reviewing the accomplishments of our club over this past year reinforces that fact.
There is no doubt that there are challenges that we faced as we finished this past Rotary year and continue as we begin a new one.  Our meetings will look different for a while.  Our fundraisers and activities may have to be modified.  The good news is that our club is active and engaged, and we will be able to overcome some of these hurdles.
We will continue to strive to bring new members into our club who will be engaged and will bring new ideas and energy.  We will continue to support local organizations and international projects as we have successfully done throughout the years.  We will continue to be active in our community – serving breakfast at the Salvation Army when given the "green light", contributing our efforts to the Community Christmas Tree to benefit local kids at Christmastime, supporting the Interact Clubs at Enochs and Beyer High Schools, engaging with elementary students along with Valley Children's Hospital through play and exercise and healthy choices, and many other hands on opportunities.
We will have many opportunities to "Build Rotary", which is my theme this year.  We want to build opportunities for ourselves and others, build awareness and understanding, and build membership and relationships.  We are a strong, active, engaging and fun club.  Experience what we do in our community and learn about the global impact we have through Rotary.  Rotary Opens Opportunities.
Tom VanderVeen
President 2020-2021
Rotary Club of Modesto Sunrise
---
RI President 2020-2021
Holger Knaack
Rotary Club of Herzogtum
Lauenburg-Mölln, Germany
A Rotary member since 1992, Knaack has served Rotary as treasurer, director, moderator, member and chair of several committees, representative for the Council on Legislation, zone coordinator, training leader, and district governor.
He is an endowment/major gifts adviser and co-chair of the Host Organization Committee for the 2019 Rotary International Convention in Hamburg.
(click here)
---
5220 – District Governor 2020-2021
Sherry Cotta
Rotary Club of Lodi
Sherry Cotta is a member of the Lodi Rotary Club. In service to District 5220, she served 3 years as the Membership Chair, has been a member of the District Cabinet for 6 years, the District Advisory Council for 3 years, the Budget and Finance Committee for 4 years, and is the current District Governor. She has served as counselor at RYLA for the past 3 years. She currently sits on the Budget & Finance Committee of the Lodi District Chamber of Commerce and is a member of the Salvation Army Advisory Board. Rotary has become her life long passion, particularly membership development at home and economic development abroad.